Submitted as part of the BBQ Recipe Contest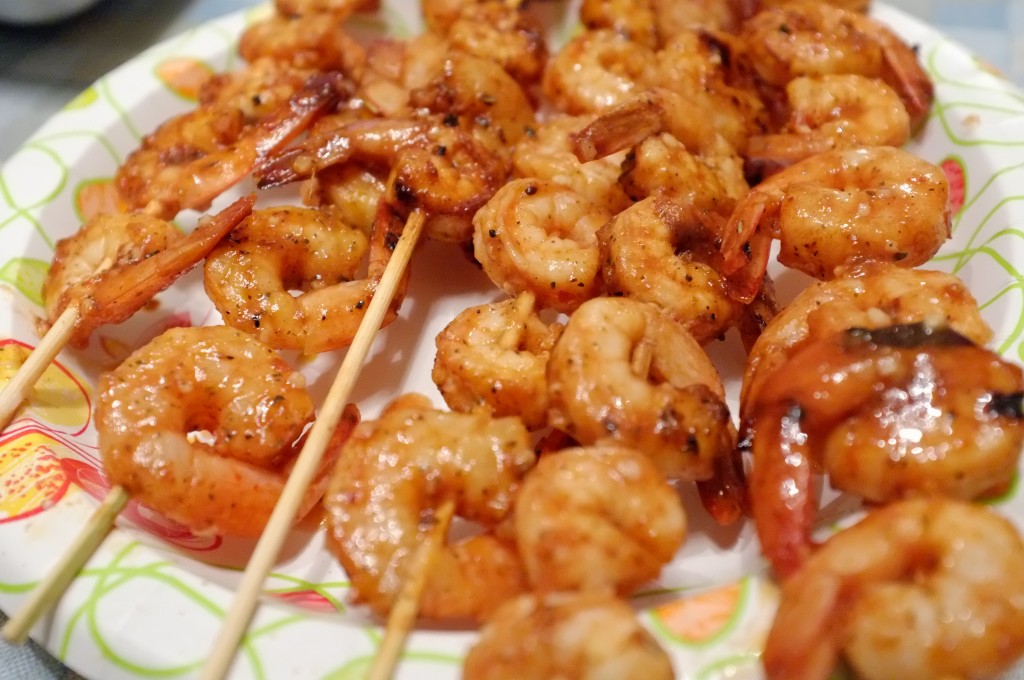 Grilled Savory Shrimp
Submitted By:
Mona Hammad

Location:
Saint Louis, MO 63123
Website:
www.stayathomechef.weebly.com
Recipe Name:
Grilled Savory Shrimp
Recipe Information:




This recipe is a grilled shrimp recipe that is both simple and savory. The marinade is light yet flavorful.

Ingredients:

1 tablespoon minced garlic
1/3 cup olive oil
1/4 cup tomato sauce or ketchup
1 tablespoons white vinegar
1 tablespoons Italian seasoning
1/2 teaspoon season salt
1/4 teaspoon cayenne pepper
1 pounds fresh uncooked shrimp, peeled and deveined
skewers

Recipe Instructions:

Marinate shrimp in all of the ingredients above for an hour.
Preheat your grill on medium-high heat. Thread shrimp onto skewers, piercing once near the tail and once near the head.
Brush oil lightly on your grill. Grill shrimp skewers for 3-5 minutes on each side, or until the shrimp becomes orange.
While grilling, brush the shrimp with the marinade.

Recipe Summary:

You'll love this grilled shrimp recipe that is simple to make, but at the same time, tastes delicious!
Please rate this entry as a part of the BBQ Recipe Contest by "Liking this recipe on Facebook"
(function(d, s, id) {
var js, fjs = d.getElementsByTagName(s)[0];
if (d.getElementById(id)) {return;}
js = d.createElement(s); js.id = id;
js.src = "//connect.facebook.net/en_US/all.js#xfbml=1";
fjs.parentNode.insertBefore(js, fjs);
}(document, 'script', 'facebook-jssdk'));