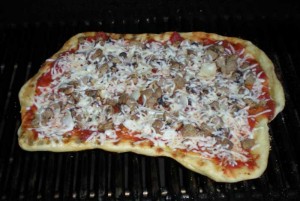 Everyone loves pizza. It's simple, delicious and can be made up in a variety of ways to suit almost anyone's taste buds or nutritional requirements. It's hot and crispy mixed with a bit of melty/cheesy and that makes it absolutely fantastic. I think most people would agree that pizza is almost never horrible, but all too often it's only good and not amazing. Since we've all had it so many times, we've become critics.
Best Pizza I've Ever Made
Well, I am one of those critics and the other night I made up what I thought was the best pizza I'd had in a while! Now, maybe a touched biased since I made it, but this pizza was amazing. And the secret, drum roll please, it was made on the grill and it makes for such a delicious crust. It's summer time, everyone has their grill cranked up, you must give this a try. I've made pizza on pizza stones and direct in the oven and this was by far the most tasty and easy.
Doesn't It Fall Through the Cracks!
No! Here's the secret. After you make your pizza crust you actually put the crust directly onto an olive oil basted grill with no toppings and cook one side for about 3 minutes until nice and brown. Then you bring that back inside and quickly brush the cooked side with olive oil, then your sauce, toppings and cheese and put the uncooked side back on the grill for another 5-8 minutes or until the cheese is melted.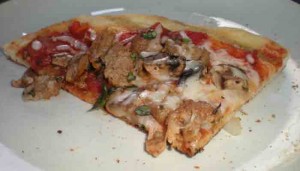 Other Crucial Tips
Don't have your grill on too hot. To cook the first side of the crust, have your grill at about medium and cook until it bubbles and is spotted brown on the bottom. When you put the pizza back on have it on low so there is enough time for the cheese to melt without the crust burning. Whenever you transfer uncooked pizza crust or dough sprinkle cornmeal underneath so it doesn't stick.
Grilling Pizza Uses Much Less Energy And Keeps the Heat Outside
Making your own pizza on the grill is much better than inside on the energy drain. First of all, in the summer, keep the heat outside so you don't have to use energy to cool that extra heat. Furthermore, recipes using pizza stones want you to preheat your oven and stone for 30-60 minutes! This whole pizza can be cooked from preheat to being finished in about 20.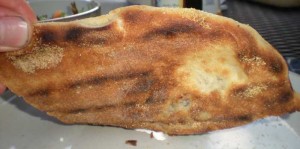 Crust Recipe I use and Tweak
I use this simple Pizza Crust Recipe from AllRecipes.com to make the crust. I like to toss in a bit of Italian seasoning into the flour for the crust. Additionally, I lightly coat the dough on a bowl, cover, and let it rise for about 2 hours until it's nice a fluffy. After it has risen, cut in half and slowly and lightly stretch to make 2 medium size pizzas.
Pizza Ingredients
The ingredients for the pizza are simple. Toppings can be whatever you would like and are not restricted to red sauce, but here are the basics. I like to top off a cooked pizza with fresh basil.
– ½ cup pizza/marinara sauce per pizza
– a touch of olive oil to brush on dough
– 1 Cup Mozzarella cheese per pizza
About the Author
Cooper Elling is passionate about food, fitness & blogging. When he's not dominating the grill he writes about Sono Bello, cooking, footbags and a myriad of other topics.