Submitted as part of the BBQ Recipe Contest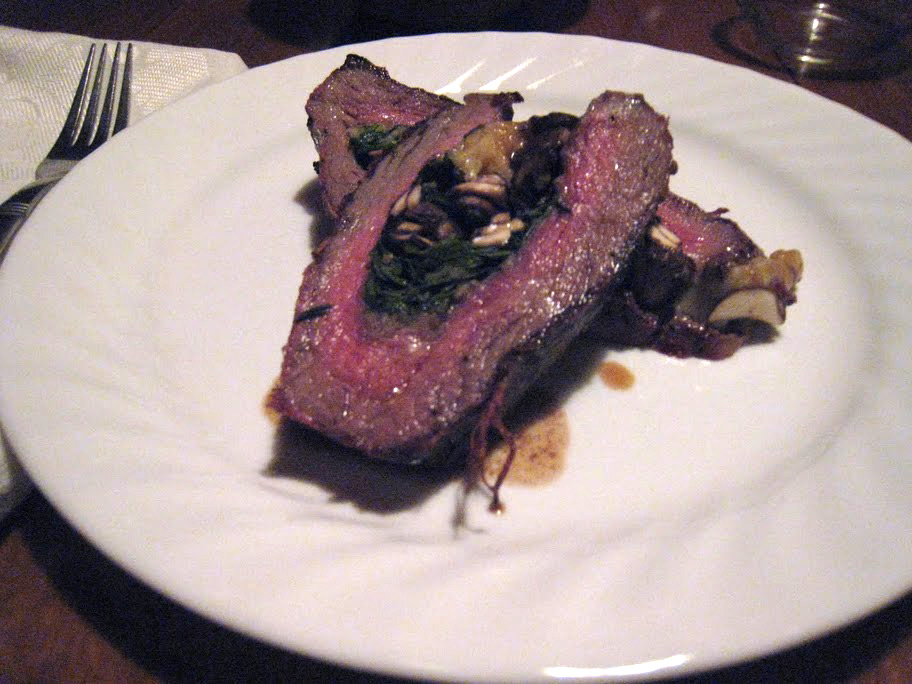 Garlic, Cheddar, Crimini & Spinach Stuffed Tri-Tip Roast
Submitted By:
Jamie Brown-Miller

Location:
Napa, CA 94558
Website:
Recipe Name:
Garlic, Cheddar, Crimini & Spinach Stuffed Tri-Tip Roast
Recipe Information:




The dish I've presented to you is one of my favorite creations, and I made it for my husband while he was on his way home from snow camping. I wanted to present him with something that would not only be meaty, warm and filling but would also encompass all of his favorite flavors into one bite.

Ingredients:

2/3 cup crimini mushrooms, thinly sliced
1 tablespoon Worcestershire sauce
1 tablespoon soy sauce
1 2-1/2-pound tri-tip roast
14 cloves garlic, crushed, divided
1 cup aged white cheddar cheese, crumbled
1 cup baby spinach leaves, chopped
Kitchen twine
4 tablespoons olive oil, divided
Salt and pepper to taste
Rosemary sprigs for smoking/flavor

* Mustard – Herb Drizzle

1 shallot, crushed
4 tablespoons Dijon mustard
1 tablespoon balsamic vinegar
1 tablespoon rosemary, finely chopped
2 tablespoons olive oil

Recipe Instructions:

Toss mushrooms, Worcestershire sauce and soy sauce in a small bowl. Preheat oven to 450 degrees. Slice a 2-inch wide opening into the inner side of the roast and use a paring knife or your fingers to widen it all the way into the roast, creating a pocket without poking through the other side. Stuff the roast with the mushrooms, garlic, cheese and spinach. Secure pocket closed by tying roast in three places with twine, removing any loose ends. Coat roast olive oil, and liberally with the salt and pepper.

Heat your grill to medium-high heat. Cook roast for 7 minutes on each side on the bottom grate, then transfer to the upper grate for an additional 7 minutes. Add sprigs of rosemary at the beginning and end of the cooking time. When roast is at the desired doneness, rest, loosely tented with foil, for 5 minutes.

Meanwhile, make the Mustard – Herb Drizzle: Whisk together all ingredients and heat in the microwave for 30 seconds just before using.

To serve, slice the roast crosswise and drizzle with sauce. Serves 4..

 

Recipe Summary:

This recipe is wonderful with a robust Caesar salad.
Please rate this entry as a part of the BBQ Recipe Contest by "Liking this recipe on Facebook"