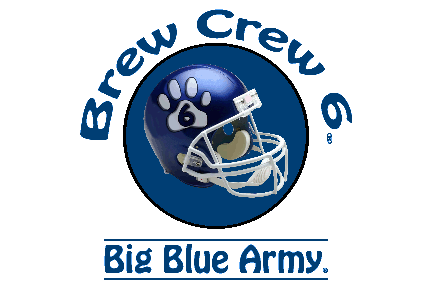 Brew Crew 6 is a tailgating group that loves to have a good time.
When I contacted the Brew Crew, they were thrilled to be featured on Barbequelovers.com. They told me that they were going to roast a 125 pound pig in Celebration of the Arkansas Razorbacks coming to town to play their home team – the Kentucky Wildcats.
They were able to get a sponsor for the Pig roast – Cholula hot sauce. They helped to fund the pig and provided some spiffs to hand out to the public.
Brew Crew 6 made their own BBQ sauce from a base of some of the Cholula Hot Sauce and several other secret ingredients.
As an organization, they have had one of their recipes published in Sports Illustrated. They have given their permission to reprint the Habanero Chicken Recipe on Barbequelovers.com.
At all tailgate events, the Brew Crew has a smoker out to smoke ribs, boston butts, chicken, etc. They are at it all morning and afternoon for the night games.
Best of luck to the Kentucky Wildcats this season and their supporting cast – the Brew Crew!