I don't know about you, but my Grill cleaning brush gets a LOT of use.  Even with porcelain grill grates, food tends to stick and the grill requires a good cleaning every time I get the urge to use my grill.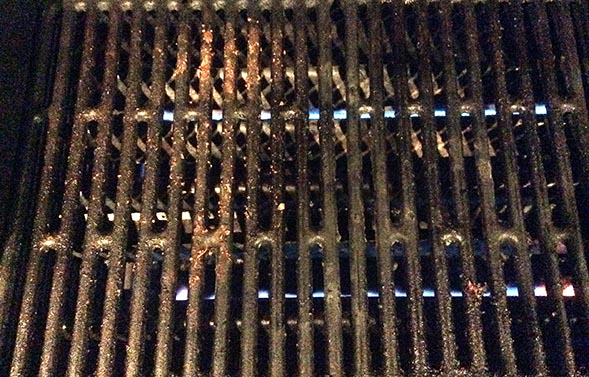 As you can see from my grill after I last used it, it needs a good cleaning before I would feel comfortable cooking food on it again.
I was able to test the new Mr. Grill – Grill Cleaning Brush.  This brush has several features that I really liked:
1.  The long wood (oak) handle.  At 18″, the handle is long enough to clean the back of the grill without having your hand over the burner on the front of the grill.  In addition, the wood won't melt like some of the plastic handled brushes I have owned.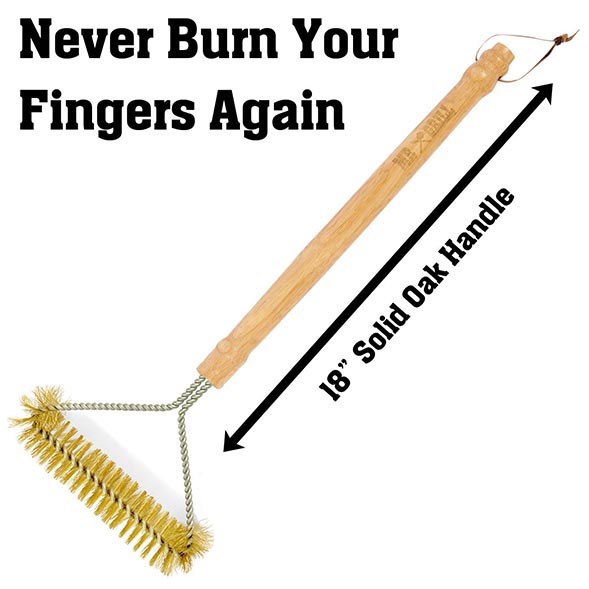 2.  The bristles are made of brass (instead of stainless steel) which shouldn't scratch your grill grates as you clean them.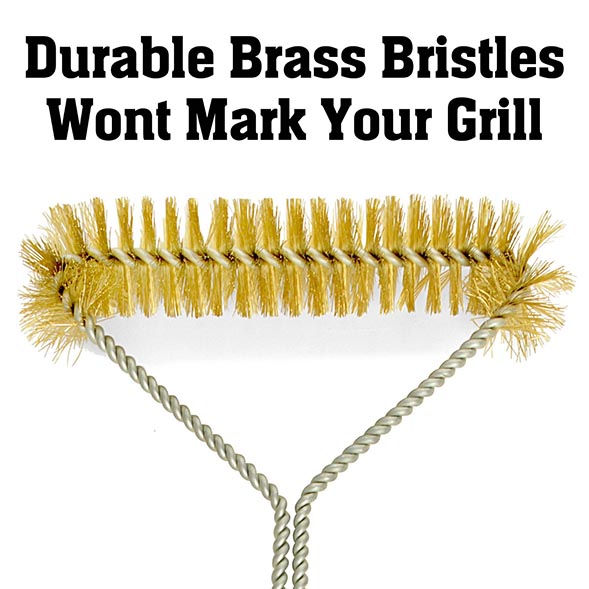 3.  The width of the Mr. Grill brush cleaning bristles are wider than many other cleaning brushes that I own and the brass bristles on the brush curve around the corner making it easier to clean between the grates on your grill.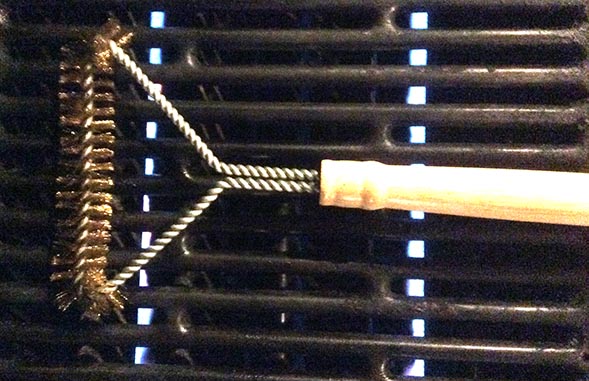 4.  The Mr. Grill 18″ Grill Cleaning Brush has a one year guarantee that shows the confidence that Mr. Grill has put into the workmanship of the brush.
5.  The Mr. Grill Brush has 4.5 stars out of 5 with almost 400 reviews on Amazon.  At a MSRP of only $19.95, the Mr. Grill 18″ Grill Cleaning Brush is a must buy accessory for your grill.
Check out more information about the Mr. Grill Cleaning brush at the Mr Grill Website.
Brass Grill Brush – 18″ Extra Strong Solid Oak Handle – Best Value Grill Brush on Amazon – One Year Guarantee!