What pops into your head when you think about barbecues? Some minds go straight to burgers and sausages, other people think about kebabs, shrimps and smoked chicken. But what really sets apart each and every BBQ is the quality of the meat; this is where you can achieve maximum flavor and texture – all while using the trusty BBQ grill!
Your local butcher or online gourmet meat specialist will always be the best source of advice on buying the right cuts of meat for your BBQ. The general rule is that when it comes to choosing your meat, always opt for good quality, gourmet cuts. Because BBQ'ing is a relatively quick cooking process, it's best to choose meats that are naturally tender, tenderizing the meat yourself changes the texture and flavor.
The following is a few simple tips to help you make the right choices on preparation, handling and choosing your meats – along with some advice about dealing with different cuts.
Beef Steak
If possible, purchase your steak 2 days before you plan to BBQ it. By leaving the meat to age slightly the natural enzymes within the meat will soften the muscle fiber – giving you a more tender cut of steak.
The most ideal cuts of steak for the BBQ are eye fillet steak, scotch fillet or porterhouse steak. Aim to have an even thickness – your quality butcher will have this covered! Most other cuts of steak will need to be marinated overnight to tenderize them. A succulent gourmet cut of steak rarely needs much seasoning.
Gourmet Sausages
Sausages are one of the most popular BBQ meats known to man. They are quick and simple to cook and everybody loves them. Itís time to get rid of the boring old fatty bangers, instead opting for lean, more delicious varieties such as Angus pure beef sausages or smoked Kranskyís.
Throw them on the BBQ for an instant taste sensation that is great with a salad.
Lamb
You may know lamb as being more of an oven roasted meat but it can go great on the BBQ too. Try some lamb French racks seasoned and lightly BBQ'd. They look and taste fancy and make a great alternative to beef.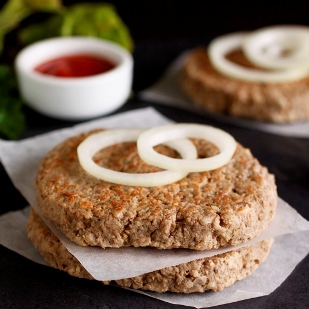 Beef Patties
Beef patties are great, they are easy to keep in the freezer and pull out for that impromptu BBQ. There are some fantastic, juicy varieties around. Ask your meat specialist about any gourmet selections such as pure Angus beef patties. They can be served in a ciabatta bun or on a bed of crispy salad. Fine beef patties also contain a lower fat content too.
Preparation
Preparation is also just as important, you want to avoid ruining a piece of quality gourmet meat with incorrect preparation. If your meat is frozen, always defrost it in the refrigerator before BBQing and if possible use fresh cuts instead. Before grilling, be sure to trim the meat of any excess visible fat, then proceed to add seasonings if necessary. Marinades should be left overnight and avoid using salt on BBQ meat, it tends to draw the juices out leaving the meat tough and dry. Use a meat thermometer and never over-cook your cuts.
About the Author
Jessica is passionate about food and writing. A New Zealand based author, she frequently writes for My Butcher, an online butcher selling quality meat and gourmet hampers from Christchurch, New Zealand.