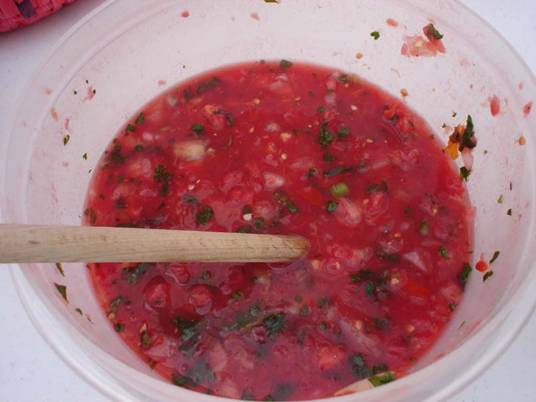 The award winning salsa recipe from the Ute Tailgater's own Matt Short:
Matt's Award Winning Ute Salsa
Ingredients:
7 or 8 tomatoes, diced
Handful of cilantro, chopped
2-3 jalapeno slices
Lime juice from 1-2 limes
Quarter of an onion, chopped
Salt, to taste
Directions:
Mix up and let the magic happen.
Let the salsa sit for several hours before serving to ensure that the flavors have a chance to meld together.
[ratings]
Recipe submitted from our friends at Ute Tailgaters.