Submitted as part of the Women of the Grill Recipe Contest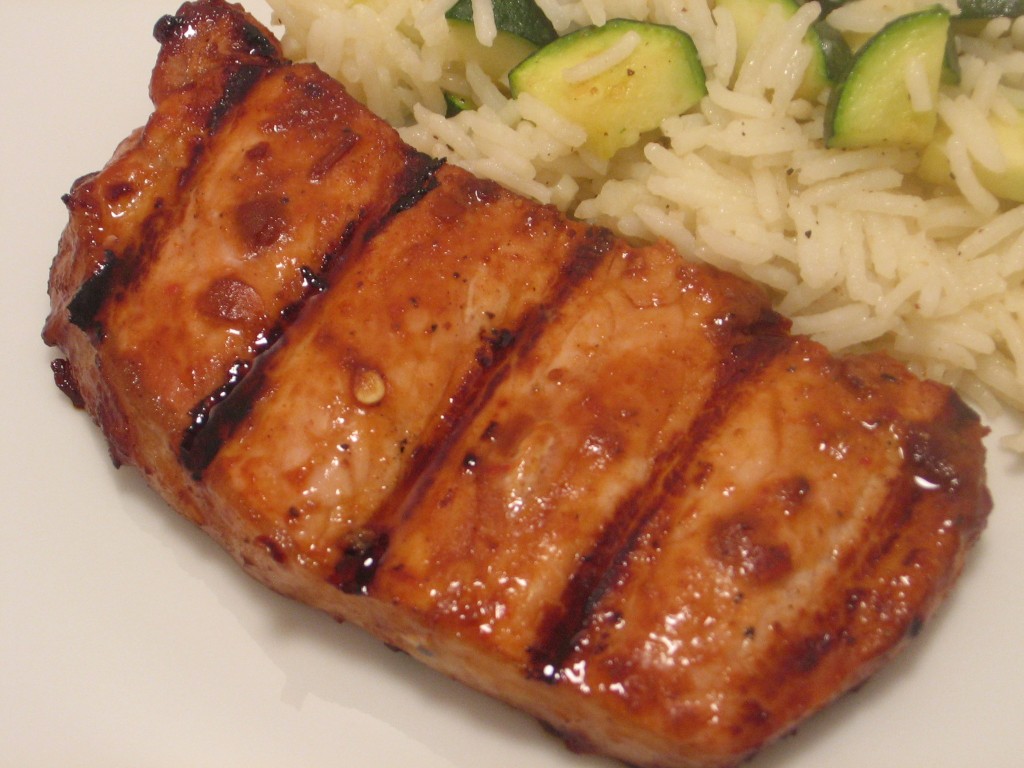 Asian Inspired Pork Chops
Submitted By:

Jenn Schaub
Location:
Chandler, AZ
Background:
I'm definitely not a chef. I love to cook and I love to eat…that's enough for me. Even though I grew up watching my grandma and mom cook, I did not find a love for it until later in life. My favorite way to cook is to grill. I live in Arizona and love that I can comfortably grill all year around. I like to experiment on the grill and I love to share my grill recipes with people. I've taught myself everything I know about grilling…and am eager to learn more!
Website:
http://jennsfoodjourney.blogspot.com/
Recipe Name:
Asian Inspired Pork Chops
Background and Description:
I love Asian flavors. One evening I was not in the mood to do anything fancy, so I looked in my fridge, saw these ingredients, and the outcome were these pork chops. A little spicy, but so so flavorful!
Ingredients:
– 4 boneless center cut pork chops
– 2 Tablespoons Hoisin sauce
– 1 Tablespoon chili paste (Sambal Oelek Sauce)
– Juice from 1/2 a lime
– 1 garlic clove, minced
Recipe Instructions:
In a small bowl, mix together the Hoisin, chili paste, lime and garlic.




Place pork chops in a Ziploc bag and pour sauce over top. Seal bag and massage sauce around the meat to coat. Marinate in the fridge for 4 hours.

Place pork chops on a preheated grill and cook for 6-8 minutes per side (turning only once). Or you can bake in a preheated 400 degree oven for 12-15 minutes or until the pork chops are cooked through.

Serve with rice or your favorite side. (I served mine with garlic rice tossed with sauteed zucchini, it was perfect!!)

Enjoy!

Recipe Summary:
A spicy Asian sauce that can be used on pork or chicken.
Please rate this entry as a part of the Women of the Grill Recipe Contest