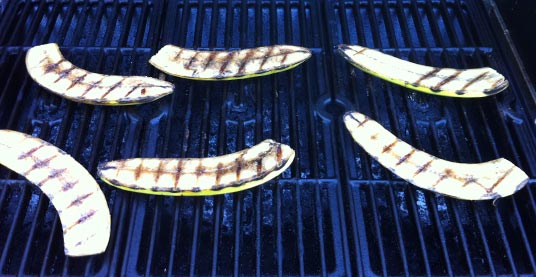 Grilled Banana Pound Cake With Ice Cream
Ingredients:?
2 large ripe bananas
1 store-bought pound cake
?Vanilla Ice Cream – I like Vanilla Bean ice cream 🙂
Preparation:
Cut the bananas lengthwise and place on the grill until grill marks appear.
Slice the pound cake
Remove bananas from the grill
Place a slice of cake on a plate and top with grilled banana and serve with vanilla ice cream.
A bit of creativity can go a very long way when grilling. Almost everything that can be conceived can be prepared on the grill to great effect. Don't focus on the usual—experiment a bit with the unusual. Enjoy!
Guest Author: This article was written by Jamie Peterson, an up-and-coming food blogger who looks forward to sharing her secrets with the web. If you're looking to create or remodel your outdoor kitchen to make your next barbecue even more epic, make sure to check out Home Exterior Systems for more information on how you can get it done!
** Image courtesy of Collin Harvey