Submitted as part of the Women of the Grill Recipe Contest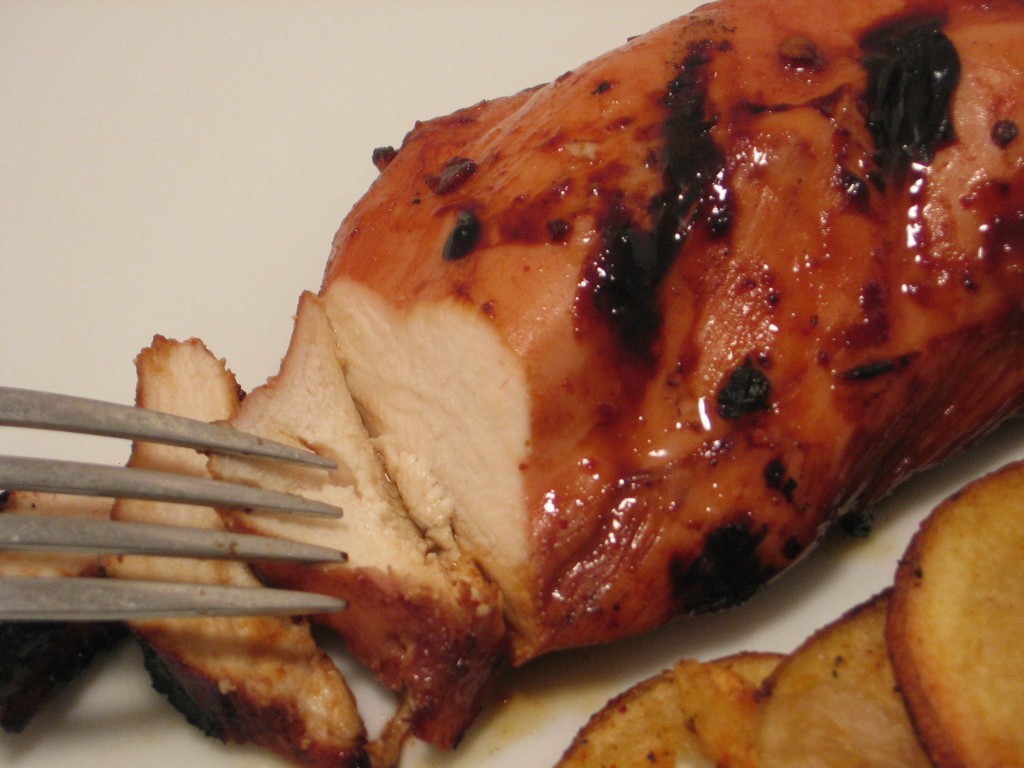 Raspberry Chipotle Chicken
Submitted By:

Jenn Schaub
Location:
Chandler, AZ
Background:
I'm definitely not a chef. I love to cook and I love to eat…that's enough for me. I found my love for cooking long after I left the comforts of home, but since discovering it, I love to try new ideas out. My favorite way to cook is to grill. I live in Arizona and love that I can comfortably grill all year around. I like to experiment on the grill and I love to share my grill recipes with people.
Website:
http://jennsfoodjourney.blogspot.com/
Recipe Name:
Raspberry Chipotle Chicken
Background and Description:
I used to buy a roasted red raspberry and chipotle sauce from Costco. I no longer have a Costco membership and wanted to duplicate the flavors. This is what I came up with.
Ingredients:
* 2 canned chipotle peppers in adobo sauce
* 1 Tablespoon adobo sauce
* 5 Tablespoons seedless raspberry jam
* 1 Tablespoon balsamic vinegar
* 4 boneless, skinless chicken breasts
Recipe Instructions:
In a food processor, add the chipotles, adobo sauce, raspberry jam and balsamic vinegar and pulse a few times until almost smooth.

Place the chicken in a resealable bag, pour the marinade over the chicken, and seal the bag.

Let marinate in the refrigerator for at least 2 hours, though 4-8 would be more ideal.

Preheat grill to 400 degrees.

Remove chicken from bag and discard marinade.

Place the chicken directly on the grates over the fire and cook for 5-8 minutes on each side or until the chicken is no longer pink in the middle.

Recipe Summary:
It's simple and it's delicious…enough said!
Please rate this entry as a part of the Women of the Grill Recipe Contest