Submitted as part of the BBQ Recipe Contest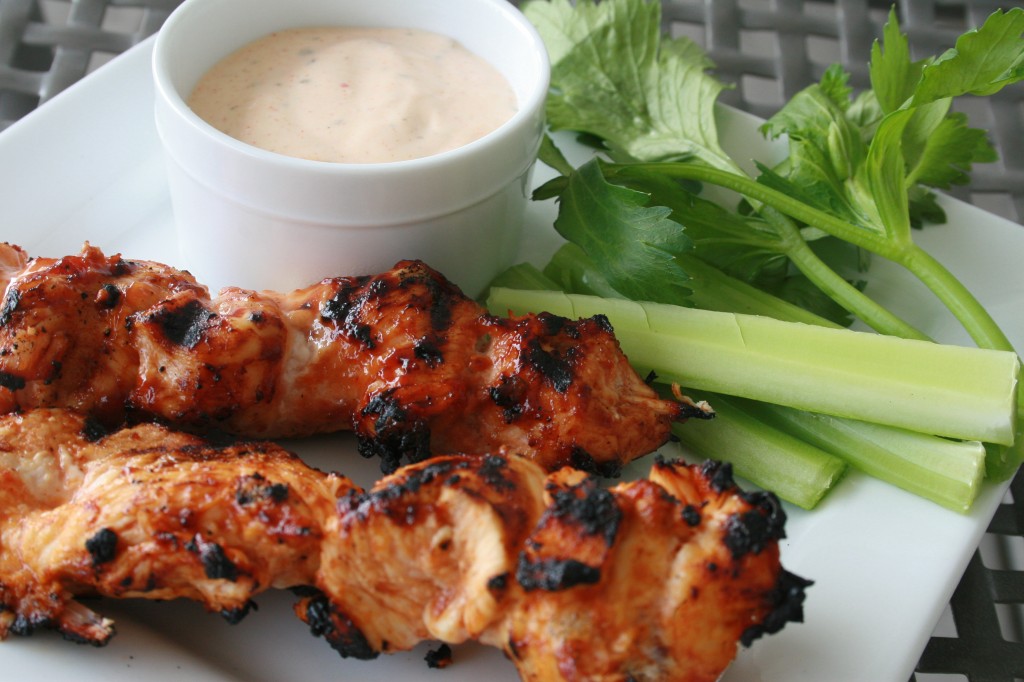 General's BBQ Chicken Skewers
Submitted By:
Shauna Evans

Location:
Provo, Utah 84604
Website:
www.agroovymom.com
Recipe Name:
General's BBQ Chicken Skewers
Recipe Information:




This BBQ recipe has been a family favorite for decades. Men love it! This recipe is perfect for backyard barbecues and game day meals. It is simple, yet incredible good. I use the sauce to top meat loaf and meatballs. It is quick, tangy, sweet, and savory.

Ingredients:

1 (28 oz.) bottle ketchup
1/2 cup brown sugar
1/4 cup Worcestershire sauce
1/4 cup apple cider vinegar
2 tablespoons molasses
1 tablespoon prepared mustard
4 boneless chicken breasts (cut into four strips each)
Spicy Ranch Dressing (for dipping)
Celery ribs

Recipe Instructions:

Cut each chicken breast into four strips. On wooden skewers that have soaked in water for 30 minutes, thread each chicken strip.

In medium bowl, combine ketchup, brown sugar, Worcestershire sauce, vinegar, molasses, and mustard.

Reserve one cup of barbecue sauce for dipping. Brush half the amount of BBQ sauce liberally over each chicken strips. Heat out outdoor grill on medium heat. Cook BBQ chicken skewers for 6 to 7 minutes per side or until no longer pink and starting to char.

Serve with spicy ranch dressing and celery ribs.

Recipe Summary:

This barbecue sauce is wonderful on pork spareribs as well. You may add large chunks of garden vegetables to skewer for color and variety.
Please rate this entry as a part of the BBQ Recipe Contest by "Liking this recipe on Facebook"