For many enthusiasts, a barbeque isn't just a summer event for the occasional weekend; it is a year round proposition. Unfortunately, there can be times where the weather just won't comply; freezing temperatures or torrential rainstorms can put a dampener on those BBQ steaks planned for dinner.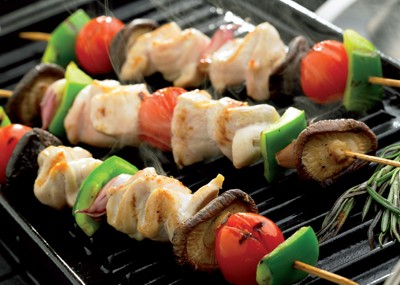 But, there is a solution: indoor grilling. Today, many high end grilling and griddling options are available to fit right on the stove or cooktop and provide a perfect alternative to getting more of that grilled flavour on food than could be achieved from using the oven or saucepan.
Remember that when a BBQ is done indoors the flames aren't quite as hot as they typically will be on the outdoor variety, so it is important to really focus on preparing a great marinade for your proteins to really bring out that pop of flavour for the meal. Another great way to enhance the indoor grilling inspired meal is to really add in a lot of spices, in this instance the lower temperature will be a benefit, it will not burn or scorch any spices, providing a great flavour to the meal and aroma to any kitchen.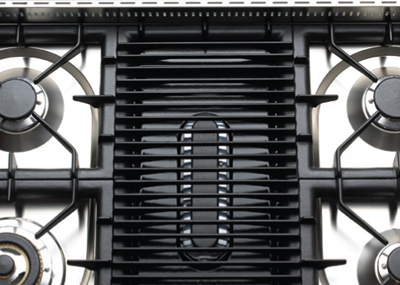 So what can be grilled indoors? The answer is pretty much anything that can also be barbecued on a conventional grill. From filet mignons and salmon steaks to a healthy medley of veg fresh from the village market, there are no limitations on what amazing meals can be prepared right in your kitchen. An indoor grill sitting right on the stovetop can also be perfect for preparing things like delicious Italian inspired panini, and rustic grilled pizza.
So, for anyone who is an active outdoor griller but lives in an unforgiving climate, be aware of the indoor grilling option. No longer will it just have to be a summertime meal event in your home, amazing grilled meals can be prepared throughout the entire year.
This article was provided by Britannia Living, a leading supplier of high quality premium home kitchen appliances to enhance any kitchen, including the Chef Top for indoor barbequing. More information here: http://www.britannialiving.co.uk/.