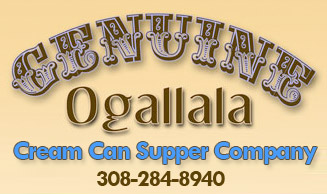 I recently ran across a fantastic source for new Cream Cans (Milk Cans) that can be used for a Cream Can (Milk Can) Dinner.
For a family reunion that I cooked for, I searched high and low for a source for used cream cans.  I called thrift stores, Intermountain Farmer Stores, an old dairy, and a couple of old farmers in my community and was not able to find a milk can that I could use for a Cream Can Dinner.  My wife got involved and finally, we were able to locate an old can (with some significant rust problems on the inside) from a distant uncle that we used to cook our Cream Can Dinner to feed our family reunion.
Ever since then, I have been on the lookout for a source for Cream cans that I could recommend to our readers.
If you ever run into a used cream can (in good condition, i.e. no rust) at a yard sale, thrift store, etc.  Buy it.  It will be a good investment.
However, if you cannot find a source for a used can, I have found the source for new Cream Cans that I would recommend.  It is the Ogallala Cream Can Supper Company.  They offer 4 sizes of Cream cans (1 1/4 Gallon, 2 1/2 Gallon, 5 1/4 Gallon, and 10 1/2 Gallon) and all of their cans are made of Stainless Steel.  You know, the metal that resists rust.  I wish I had been able to find a stainless steel cream can instead of the old rusted out one we used.  I scrubbed that rust out for hours and hours so it wouldn't get anyone sick when I cooked my Cream Can Dinner.
These Cream Cans have no seams for food to get caught in and that makes clean up easy.  There is a hole in the lid to let steam out when cooking. (By the way about 30 minutes after you see steam, time to eat!) This works a bit like a pressure cooker so it works fast!
Cream can dinners are perfect for back yard get-togethers, tailgate parties, wedding rehearsal dinners, actually any time you want to feed lots of folks.
The smallest can (1 1/4 Gallon) – the baby of the Ogallala Cream Can Supper family will feed 2-3 hungry people in less than an hour after ya start cookin'.
The 2 1/2 Gallon can will feed 4-6.
The larger cans (5 1/4 or 10 1/2 gallon cans) will feed 12 to 15, or 30+!  I was able to feed an entire family reunion of over 40 people with my 10 1/2 gallon can.
A little history of the Ogallala area.  From 1870-1885 Ogallala was the destination of countless cowboys driving cattle north from Texas to the railhead. And ever since then, Ogallala has been cattle country. Well with cattle, you gotta do some branding. And a very popular way of feeding a bunch of hungry cowboys was with a cream can meal. If you don't think this is still done to this day, well – you haven't been to cattle country.
If you are in the market for a Cream Can, give Phil and John a call over at the Ogallala Cream Can Supper company.  They will hook you up with a can that will last for generations!