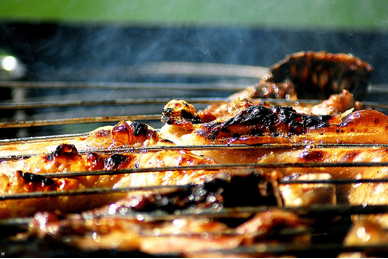 BBQ parties are the essence of summer, and throwing the perfect one requires some thought and effort. The most important aspect of a BBQ party is planning ahead. There's a lot of planning that goes into any kind of get-together, and barbeques are no different. Here are some essentials that you should consider for any outdoor party you decide to throw.
Unfortunately, the weather isn't in your control, but it's still a good idea to keep an eye on it as your chosen date approaches. Not only do your guests not want to be caught in a downpour, if there is a lightning storm, it could be dangerous to have an outdoor party. If the weather forecast appears to be less than desirable on your party date as it gets closer, you may want to consider rescheduling for a (hopefully) sunnier day!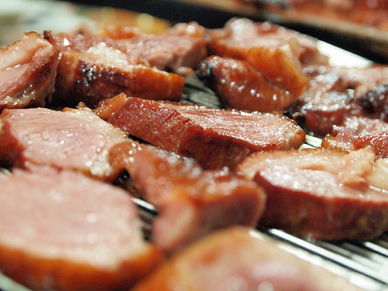 It isn't a BBQ without food, so the types of food you choose are essential to your guests' experience! Not only that, but there are different types of barbeque to choose from – will you have a mustard based sauce, or vinegar based? Will you have pork, chicken, beef, or perhaps a combination of all three? What sides – coleslaw, corn on the cob, baked beans – will you serve? The menu must all be planned out in advance, as there's a lot of shopping and prep work associated with having a barbeque. What's more, you can likely ask some of your guests to pitch in with the food or to bring a dish, but you have to plan ahead so they have some time to take care of it! And don't forget your beverages – beer is essential for the perfect backyard barbeque, as well as soft drinks for the kids!
While your guests will likely enjoy your BBQ party just for the food, having some sort of entertainment is a good idea. Though it is fun to just talk, it's also a good idea to have some games set up, especially for the younger crowd. Kids get bored easily, so if you have some entertainment available, it will prevent cranky youngsters! Horseshoes or beanbag toss are always reliably fun games, and they're easy to procure and set up in your yard. You can also have a water balloon toss (or just a fight!) or races – three-legged and potato sack races are especially popular. These activities will ensure that your guests are not only sated with the great food, but have a lovely time attending your BBQ.
No one likes standing up and eating, unless you're serving finger foods, which barbeque is most definitely not. Make sure you have enough outdoor tables and chairs for people to sit and enjoy their food. You can buy large plastic tablecloths to make cleanup an absolute breeze. If you don't have tables and chairs available, you can ask your guests if you can borrow theirs or perhaps rent them from an event rental company.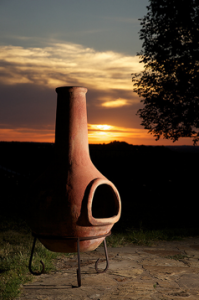 There are few things that can interrupt a great BBQ more than incessant bugs – after all, who wants to eat outdoors when pests are swarming? It's essential to make sure you have the bug problem taken care of before your guests arrive. You can use citronella candles or tiki torches to be sure, but did you know that Mexican chimineas can be used as a natural bug repellant? Burning pinonwood not only smells good, it keeps the bugs away so you can have a pest free BBQ! Chimineas also create great outdoor ambiance and will look beautiful in your yard.
Byline:
Andras is a part time guest blogger and full time enthusiast. While his interests include a myriad of topics, his main focus is the green world.  When Andras isn't spending his time writing online, trying to breakdown the enigma that is green living and energy, he's unplugged and outdoors.  Nothing brings a bigger smile to his face than the sun.